Japan's unique culture of garden design and appreciation has brought it renown all over the world, and Kyoto is home to some of the best gardens in the country.  With dry landscape karesansui gardens ("Zen gardens"), strolling gardens, tea gardens, and gardens that borrow from the landscape around them, Kyoto is bound to delight anyone with a love of gardens or a green thumb.  Though there are countless gardens we could recommend, let this itinerary show you several different styles and serve as a sample of what the city has to offer.

Tōfuku-ji
One of the Five Great Zen Temples in Kyoto, Tōfuku-ji is a sprawling complex with twenty-four sub-temples, though only a few are open to the public.  The great thing about visiting Tōfuku-ji is that in one place you can experience several different styles of traditional gardens, including some more modern ones done by the famous designer Shigemori Mirei (1896–1975).  Around the Abbot's Quarters you'll find Zen-style karesansui (dry landscape) gardens, one of which recreates a constellation and another which has a moss checkerboard pattern.  The raised Tsuten-kyō bridge crosses a strolling garden of maples, and the Founder's Hall features a garden that borrows from the surrounding landscape.  A leisurely trip around this temple will definitely start your garden day off right!
OPENING HOURS
9:00 to 16:30 (April to October)
8:30 to 16:30 (November to early December)
9:00 to 16:00 (early December to March)
NEAREST STATION / BUS STOP
From Kyoto Station ⇒ Nara Line ⇒ Tōfuku-ji Station ⇒ 10 minutes walking
Keihan Line ⇒ Tōfuku-ji Station ⇒ 10 minutes walking
Kyoto City Bus ⇒ Route 208 ⇒ Tōfuku-ji Bus Stop ⇒ 10 minutes walking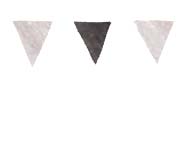 Murin-an
Designed by the acclaimed Ogawa Jihei, the sprawling garden of Murin-an is a strolling type garden incorporating the Higashiyama mountain range as shakkei (borrowed scenery) to make it seem larger than its walled area.   A western-style building on the property is also the sight of important historical meetings held by the garden's original owner.  Divided by a meandering stream and hiding a waterfall as well as a teahouse amidst the trees, this garden is a wonderful place to relax whether you do so from the Japanese-style villa or by taking a leisurely walk.  Thanks to its location there are also lots of restaurants in the area where you can grab lunch before heading to your next stop.
OPENING HOURS
9:00~17:00
Closed: Dec. 29th – Jan. 3rd
NEAREST STATION / BUS STOP
By Subway Tōzai Line ⇒ Keage Station ⇒ 7 minutes walking
By City Bus ⇒ Route 5, 57, 32 or 100 ⇒ Dōbutsu-en-mae Bus Stop ⇒ 10 minutes walking
ALSO IN THE AREA
Heian Jingū
,
Kyoto City Zoo
,
Nanzen-ji
,
National Museum of Modern Art
,
Kyoto Municipal Museum of Art
,
Kyoto Handicraft Center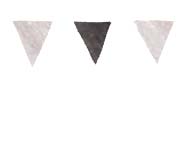 Shisen-dō
The former hermitage of a samurai, Shisen-dō is particularly famous for its garden, which can be enjoyed both as a framed view from a seat on the temple's tatami mats or by descending a few stairs and taking a walk through the split-level paths around a small pond.  With a backdrop of maple trees, the garden is just as famous in autumn as it is when the azaleas bloom in late spring. The sound of the tsukubai bamboo water fixture thunking steadily as it fills, spills, and refills only adds to the feeling of the hermitage where you can steal a moment away from the hustle and bustle of the city.
OPENING HOURS
09:00 - 17:00
Closed: May 25th
NEAREST STATION / BUS STOP
Eizan Railway ⇒ Ichijō Station ⇒ 15 minutes walking
Kyoto Station ⇒ Kyoto City Bus Route Number 5 ⇒ Ichijōji-kudari-matsumachi Bus Stop ⇒ 5 minutes walking
ALSO IN THE AREA
Tanukidani-san Fudō-in
,
Enkō-ji
,
Manshu-in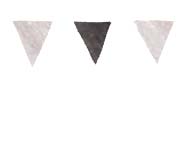 Ganko Sushi Nijō-en
Now that you've worked up an appetite touring some of Kyoto's magnificent gardens, it's time for dinner- and if you'd still like to keep your day green, why not head over to the Nijō location of the popular sushi and tempura restaurant Ganko?  Featuring the Takase River Nijō Garden on its property, once owned and designed by the same two who created Murin-an, you can not only relax over some delicious food but later take a stroll through the garden, illuminated at night to let guests enjoy its winding paths, elegant stone work, and koi-filled pond.
Note: The menu may change depending on the season.
OPENING HOURS
11:00 - 22:00, reservations available by phone
NEAREST STATION / BUS STOP
Tōzai Subway Line ⇒ Kyoto Shiyakushō-mae Station ⇒ 5-10 minutes walking
Keihan Line ⇒ Sanjō Keihan Station ⇒ 15 minutes walking
Kyoto City Bus ⇒ Kawaramachi Nijō Bus Stop