Summary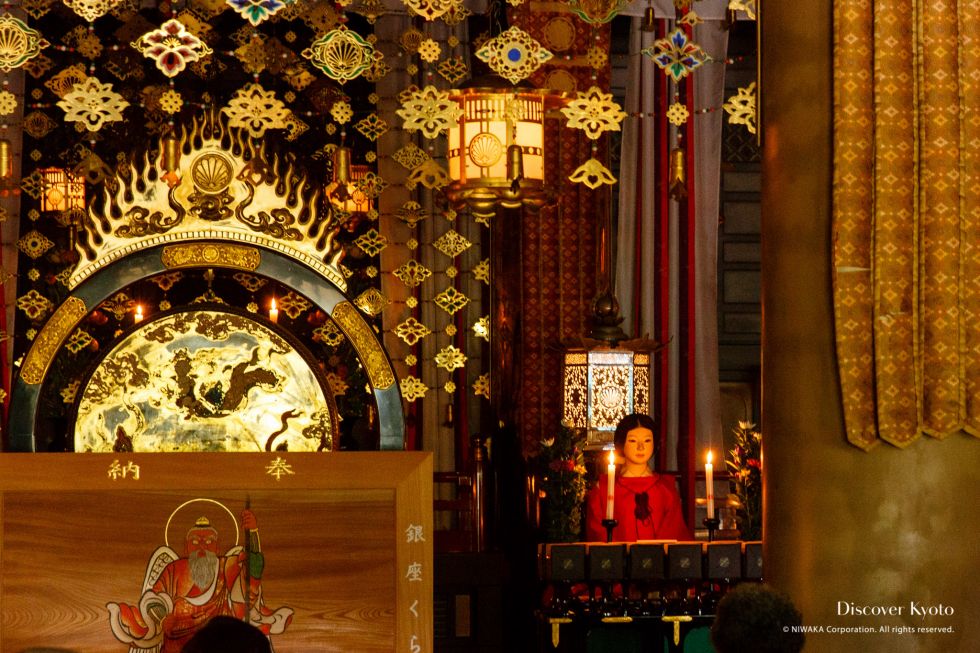 Minamoto Yoshitsune is a name well known in Japanese history, as he was a famed general and warrior. Around 1159 the young Yoshitsune was sent by the Taira clan to Kurama-dera after the assassination of his father, where it was deemed he would pose no threat to Taira dominance. Instead, he trained, some say with a mountain tengu, and came back to take his vengeance on the Taira clan with his brother, Yoritomo, and the famous warrior monk he had defeated and made his vassal, Benkei. However, he was eventually pitted against his brother in a power struggle and betrayed by the Fujiwara clan, in the end forced with his family to take their own lives. His legend lives on to this day, and the temple where he spent his youth training, Kurama-dera, holds the Yoshitsune Festival in September.
Within the main hall of the temple the smell of incense is thick in the air heavy with chanted sutras, and a special portrait of Yoshitsune is on display for the memorial service, watching over those who come to pray and pay their respects.

Because it was where he spent time honing his martial prowess, the main public event of the festival is a martial arts demonstration of aikidō performed on the main temple hall steps.
Performed as an offering, there is also a dance dedicated to the memory of Yoshitsune featuring music and the tengu with which he purportedly honed his skills, though it is sometimes replaced by an alternate offering.
For those interested in history or martial pursuits, take this opportunity to enjoy a journey up to Kurama-dera and observe a quiet festival you won't feel crowded out of. Try to imagine how Yoshitsune's childhood might have been at this scenic Buddhist sanctuary!
Things to See/Do
Buddhist Service

Martial Arts
Schedule
September 15th, 11:00~
Notice: In 2021, the event may be canceled to prevent the spread of COVID-19.
Access
Explore by Map
Kurama-dera
Address
〒601-1111 京都府京都市 左京区鞍馬本町1074
Admission
General Admission: ¥200
Junior High School & Below: Free
Hours
General Admission: 09:00 – 16:30
Closed: No closing days
Transportation